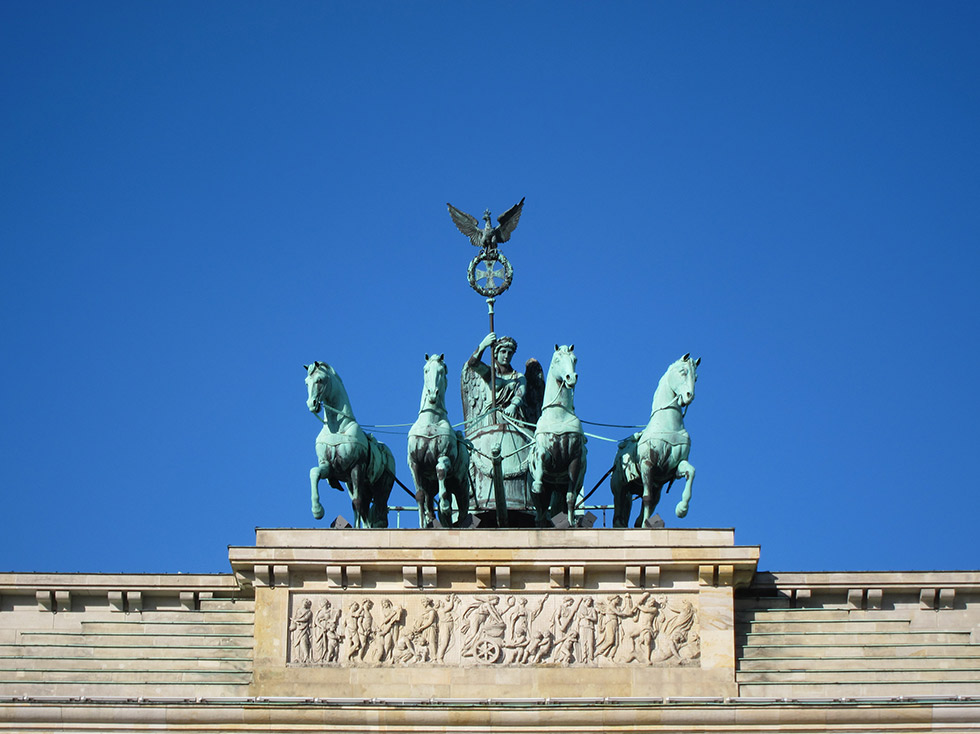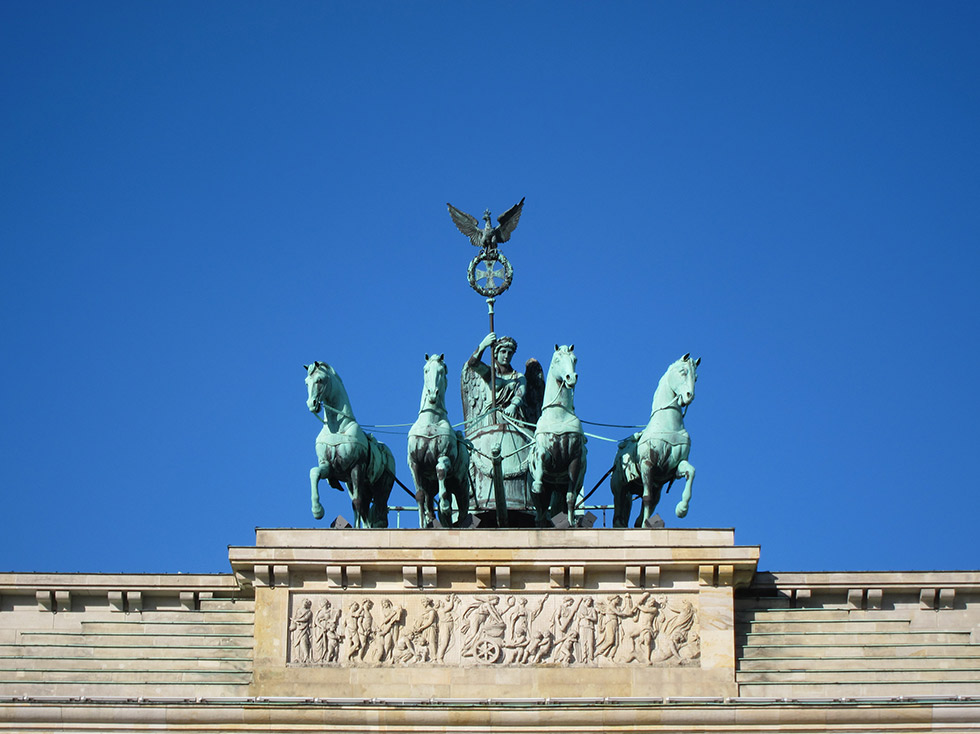 Total Berlin – the Walking Tour
Your perfect starting point: This tour is the most satisfying Berlin experience, with all the important sites and stories. Of course, we see the Berlin Wall, Brandenburg Gate, the Reichstag and Checkpoint Charlie, and other major highlights, BUT we can comfortably add in the focus theme(s) YOU find most interesting, as we explore beyond these major sites to get context to understand your Berlin in a new light.
This is your tour to start your visit – let's plan it now:
Berlin is a fascinating city, both now and then
Origins explained
As a young city (think Athens!) where did Berlin come from? From a 12th century Slavic village to Prussian royal residence town in the Middle Ages – Berlin's rise to world prominence is a story like no other European city. Hear about the rapid rise of Berlin from village to European power under Frederick the Great.
Berlin takes on the world twice: As Berlin emerged as the new Imperial German capital in 1871, it set itself on a course that would lead the world into WWI and WWII leaving a city today that shows the forces and pressures of the 20th C like no other.
During your tour we also discover Berlin now, a dynamic, fascinating and fast changing city. Along the way we can explore:
Tour what's left of Hitler's WWII Nazi capital, the ruins of dictatorship and monuments to its victims – how could it happen, what happened, why did it happen? (I was involved in the creation of the information board at Hitler's bunker site)
Trace the route of the Red Army invading Berlin in 1945 and the last hours of the war for Berliners and the Nazi regime.
Understand the reasons why the Berlin Wall was built and its legacy then and now,
see how Berlin deals with its past and future at the Brandenburg Gate and Reichstag parliament, home of a German government once more.
Today, Berlin is finally rebuilding from the years of the Berlin Wall, unifying and modernizing for its new role as the heart of Germany and the EU.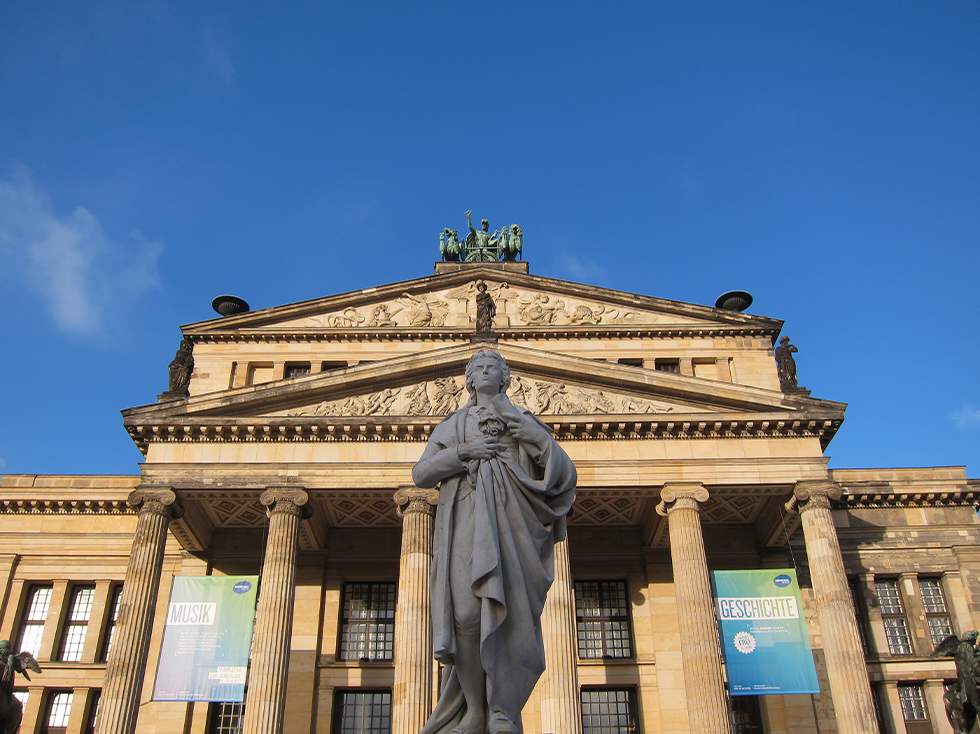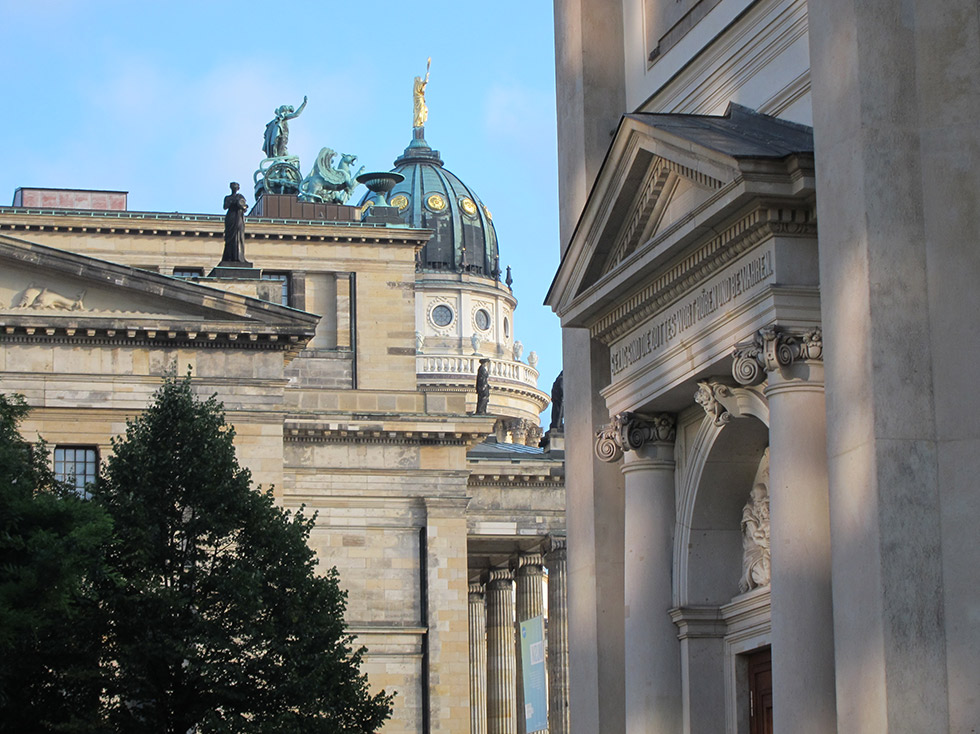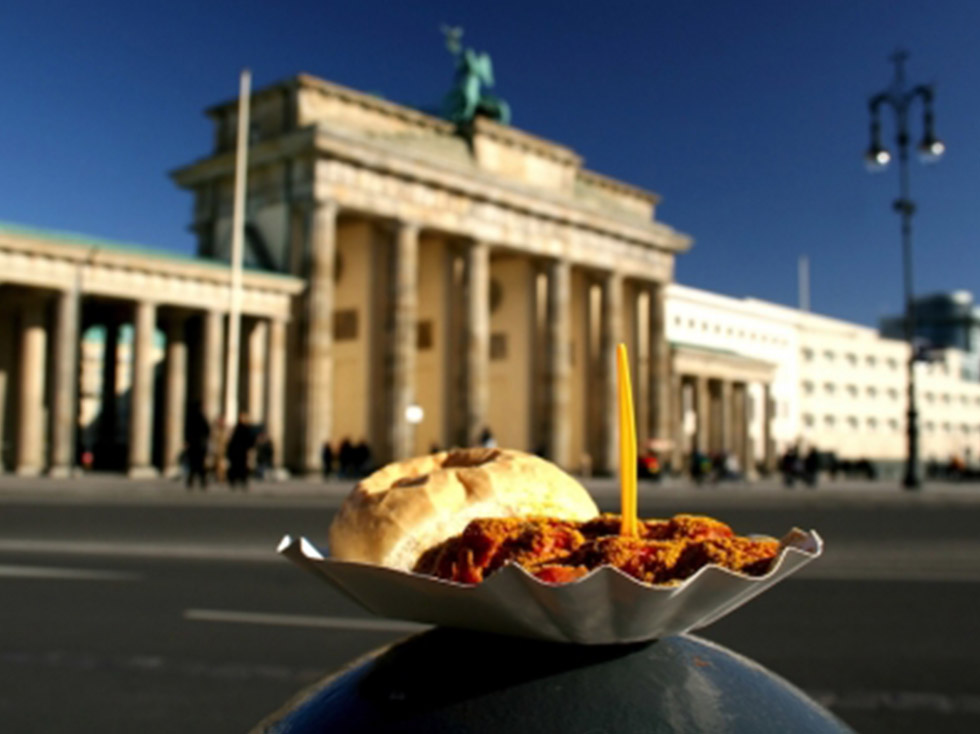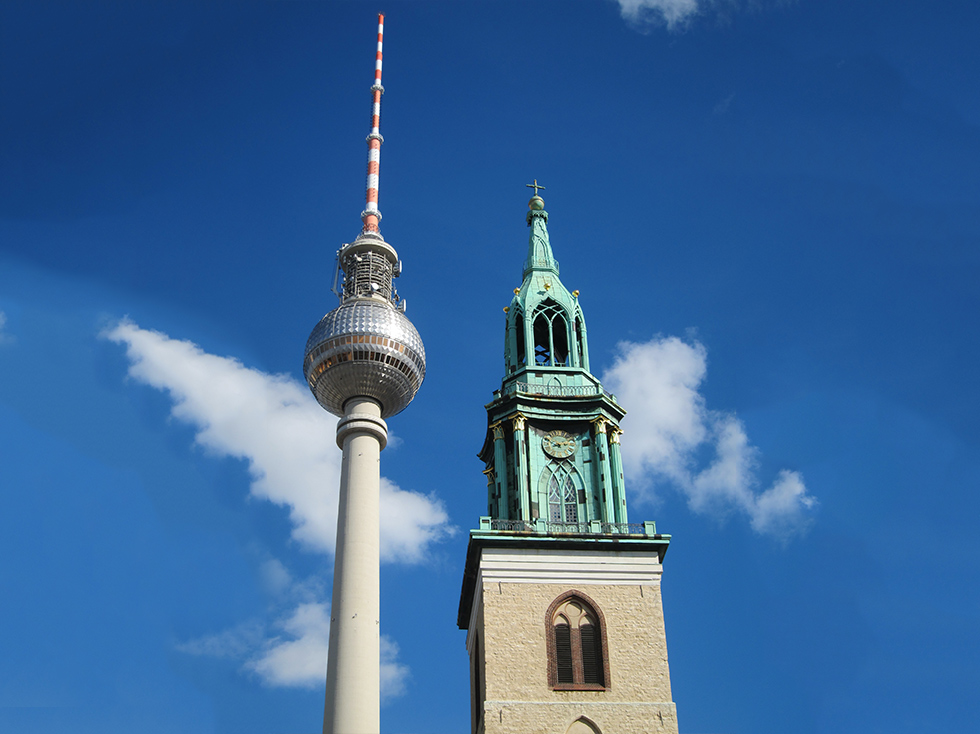 This tour covers the following sites and stories:
Reichstag
Brandenburg Gate
Hitler's bunker site
Holocaust Memorial
Berlin Wall
Checkpoint Charlie
Nazi Bunker sites
Site of SS headquarters
Luftwaffe headquarters
Wilhelmstr. government street
Unter den Linden, Friedrich Str.
Gendarmenmarkt
Bebelplatz
Potsdamer Platz architectural showcase
Memorial to the Book Burning 1933
University
Berliner Dom Cathedral
Museum Island
TV tower
Soviet war memorial
Alexanderplatz
Lots more