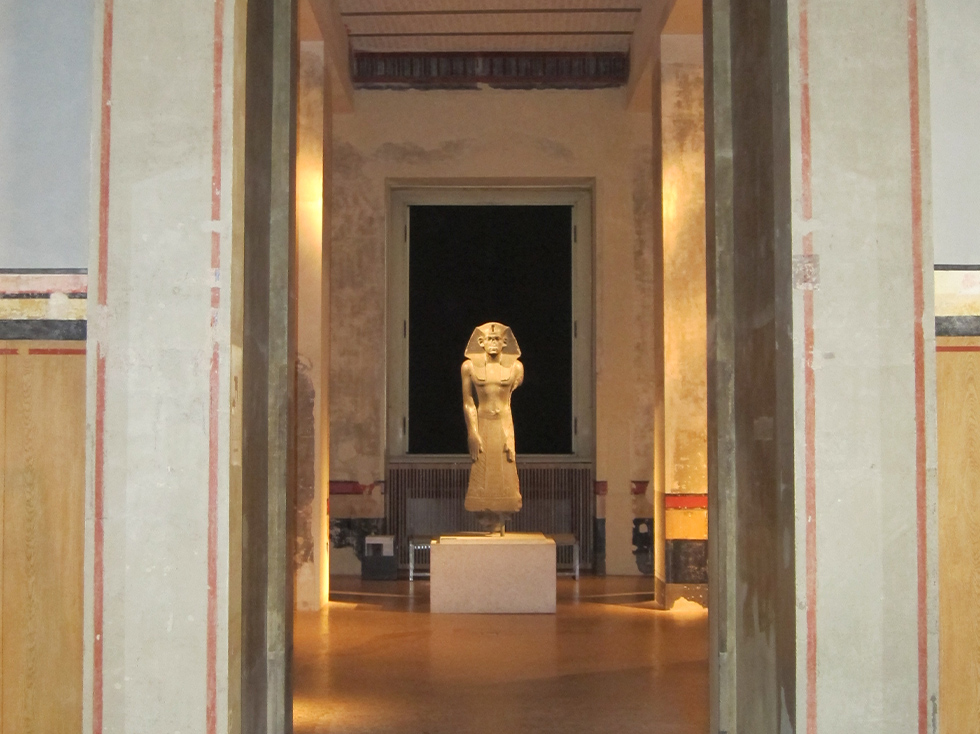 Museum Tours
Berlin's famous Pergamon and New Museum house some of the finest collections of antiquities in the world. As an archaeologist who excavated in the area where many of these things originate, I can provide the background and context to make these collections spring to life!
NB: Currently some of the Pergamon galleries are closed for renovation
"Trying to describe it is useless – you must see it!" Borschardt, excavator of the bust of Nefertiti in 1912. 
On this tour, we will take a ride through the 12,000 years' story of the development of humankind from the Neolithic to the Imperial age and the excavations that produced these artefacts and brought them to Berlin. We shall visit ancient Iraq and Turkey, Iran, the Mediterranean and Germany too.
Follow in the footsteps of Alexander the Great and walk through the Ishtar Gate from the Babylon of Nebuchadnezzar, a construction seen by the Jews during the Exile. Marvel at the famous market gate of Roman Miletus, birthplace city of Greek philosophy. Hear of the real history behind Homers Trojan War, true events from which ancient Biblical Israel grew, and gaze on the amazing Bronze Age Golden Hat.