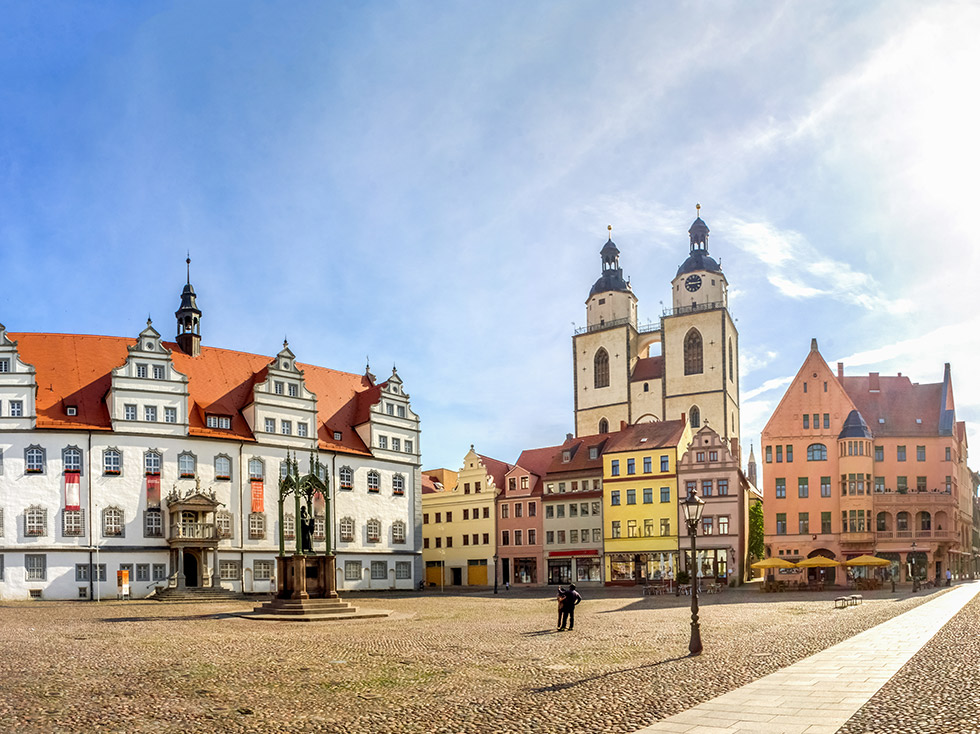 Lutherstadt Wittenberg
There are many cases where Berlin can say it changed the world, but under one hour outside the city is a small place on the Elbe river, rarely visited, that can truly make that claim, Wittenberg, city of Martin Luther and the Reformation.
This tour involves ICE high speed train travel (dur. 50 min) – your tickets and reserved seating included.
We start by the city wall at the Oaktree where Luther burned the Papal Bull a few years after he'd nailed his demands to the church door (or did he?). We then explore what was a Monastery, later Luther's house, today this contains THE best collection of Lutherabilia in the world.
Visit the Church where Luther and his followers preached the first Protestant sermons, the town square with its beautiful town hall and statues, passing houses where many famous figures stayed. We visit Melanchthon's house, the linguistic genius without whom Luther could never have translated the Bible into German, and Cranach, Wittenberg worthy and painter with an exclusive contract to paint Luther himself and illustrate his writings. See the oldest northern European town water system and its fountains. We finish at the Saxon royal family palace site and Palace Church with the famous Thesis Door.