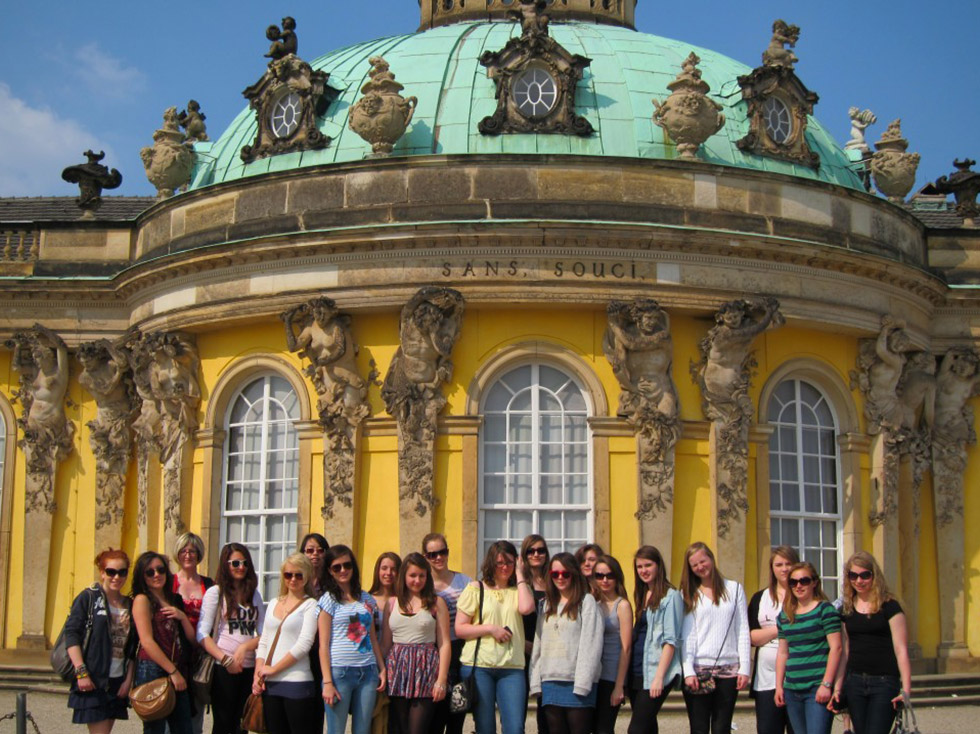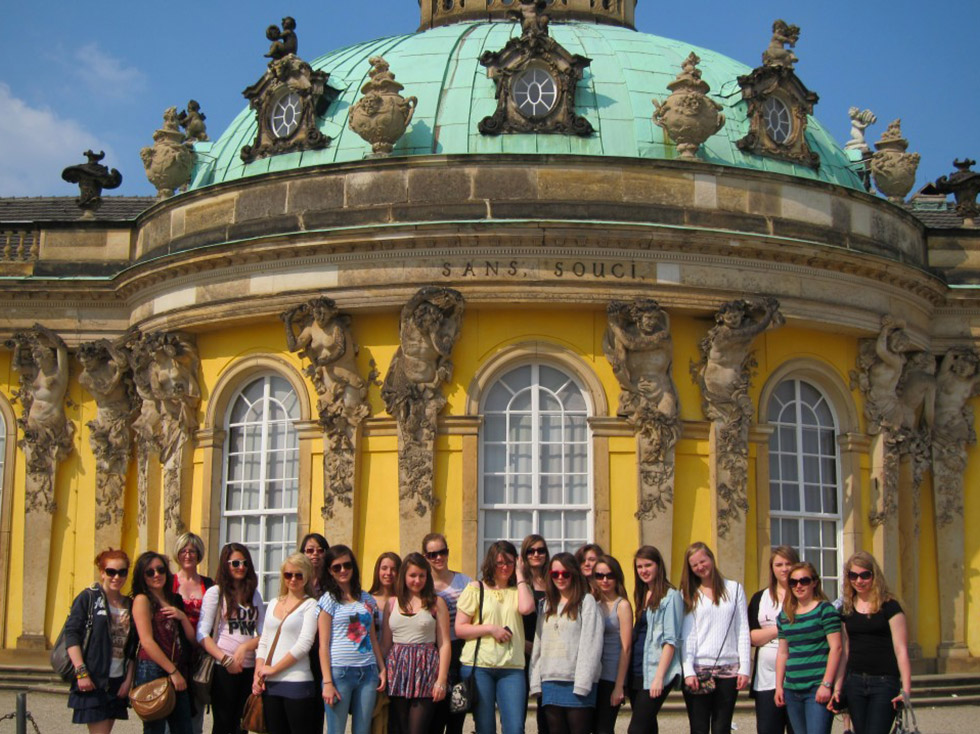 Potsdam and Palaces – Spiritual Capital of Prussia
Enjoy the magical landscape of parks, palaces and lakes, a Prussian arcadia for the royal family – and venue of the famous conference in 1945. An architectural landscape like no other, created between the 17th and 19th C. Potsdam is an ensemble of Rococo and Neo Classical masterpieces (there are even traditional Russian style log cabins). Potsdam is truly the spiritual heart of Prussia.
Reaching the location of this site involves train travel ca. 25 mins each way.
On this tour
Cross the famous 'Bridge of Spies' to what is best described as Berlin's Versailles.
Explore Potsdam's two parks with their palaces, lakes and gardens and Sans Souci palace the summer residences of the most famous Prussian King Frederick the Great, and the Imperial German Emperors.
At Cecelienhof Palace you can stand in the room where Stalin, Truman and Churchill met to discuss the future of Europe in 1945.
Wander the streets of a rare survivor of WWII; a beautiful mediaeval Prussian town centre, with its spectacular Dutch Quarter.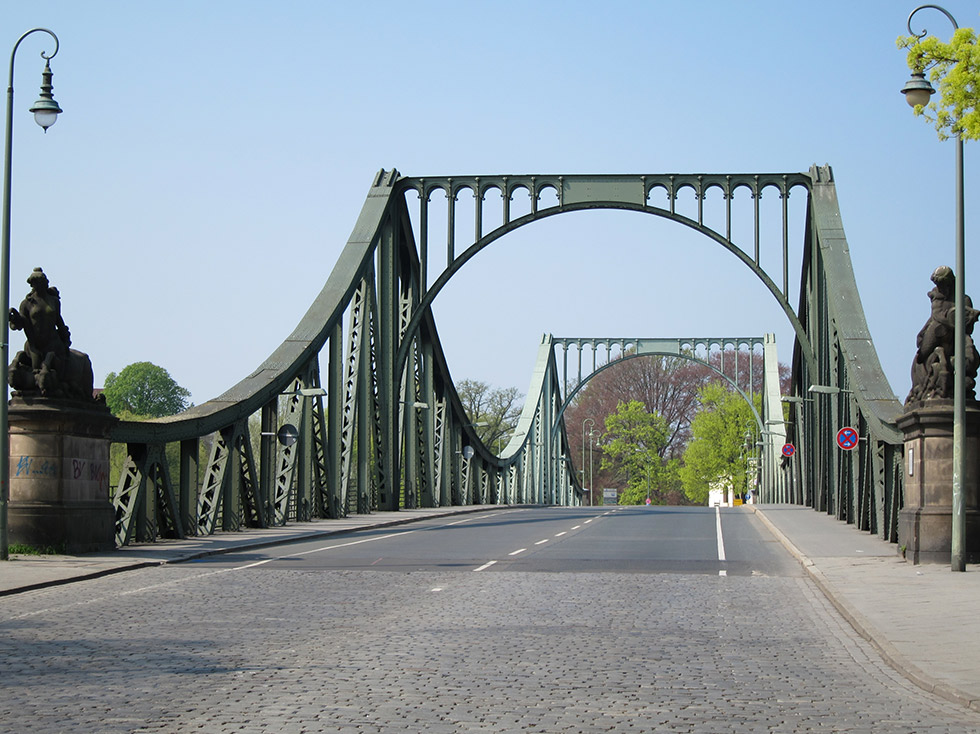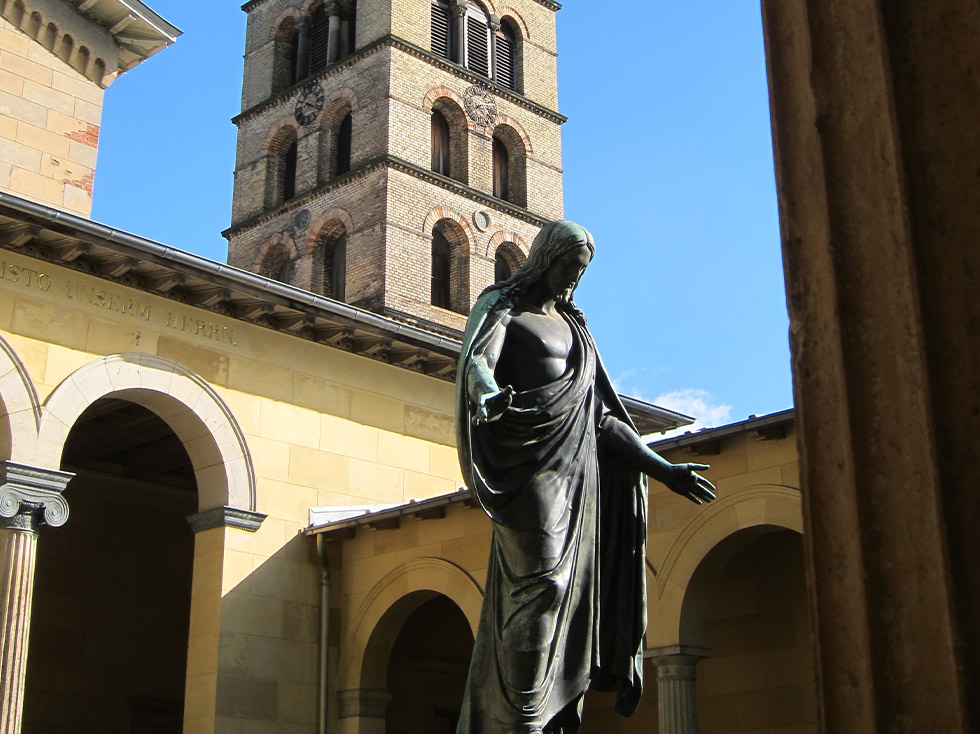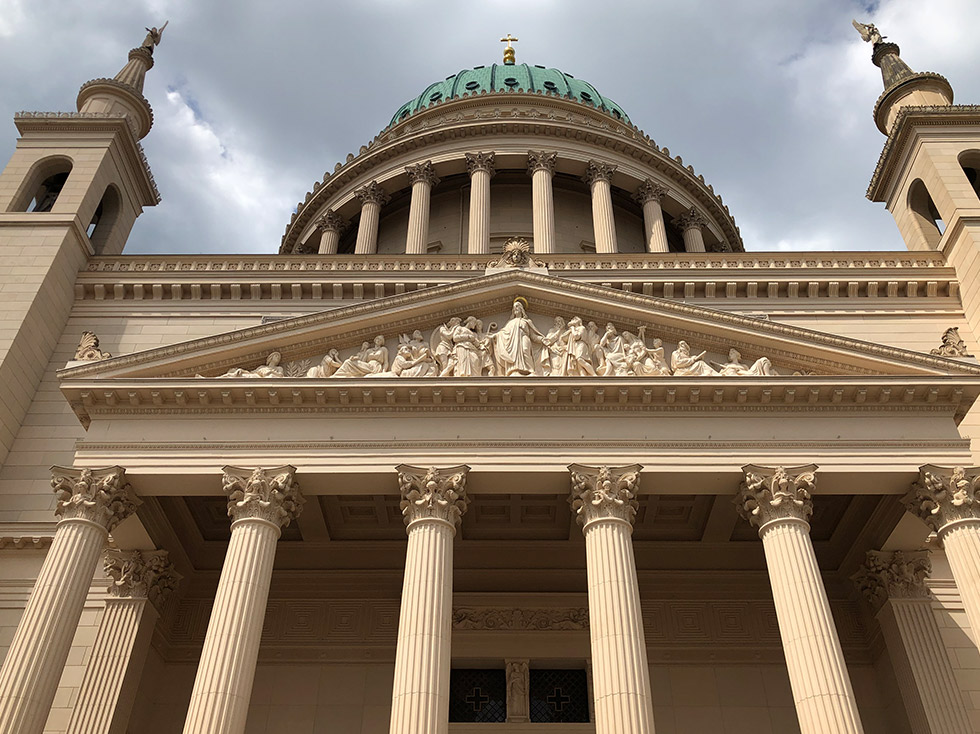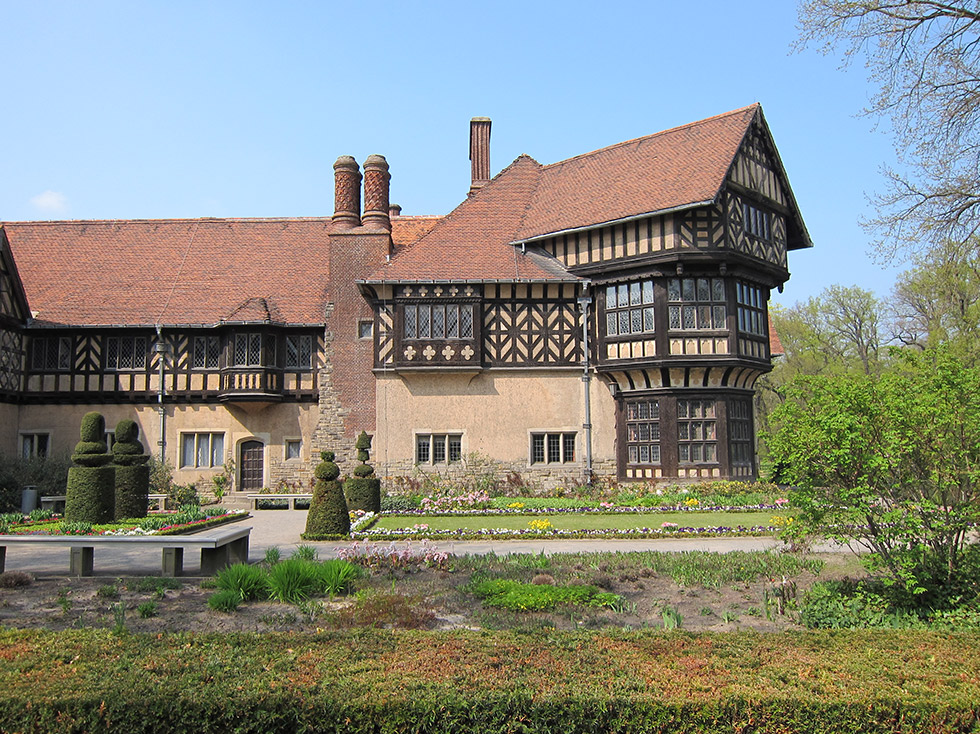 Sites:
Glienickebrücke Spy Bridge
Site of the infamous Garrison Church
Ceceilenhof Palace 1945 Venue of Potsdam conference
Sanssouci Palace of Frederick the Great
Sanssouci Gardens
Chinese Tea House
New Palace
New Gardens
Peter Paul Church
Church of Peace
Russian Colony
Nauerner Tor
The Dutch Quarter
Russian Memorial
Nicolai Cathedral
Old Market Square
Town Palace
Original 17th C. Stables and Riding Hall
Site to the former Synagogue
French Huguenot Church
The Orangerie