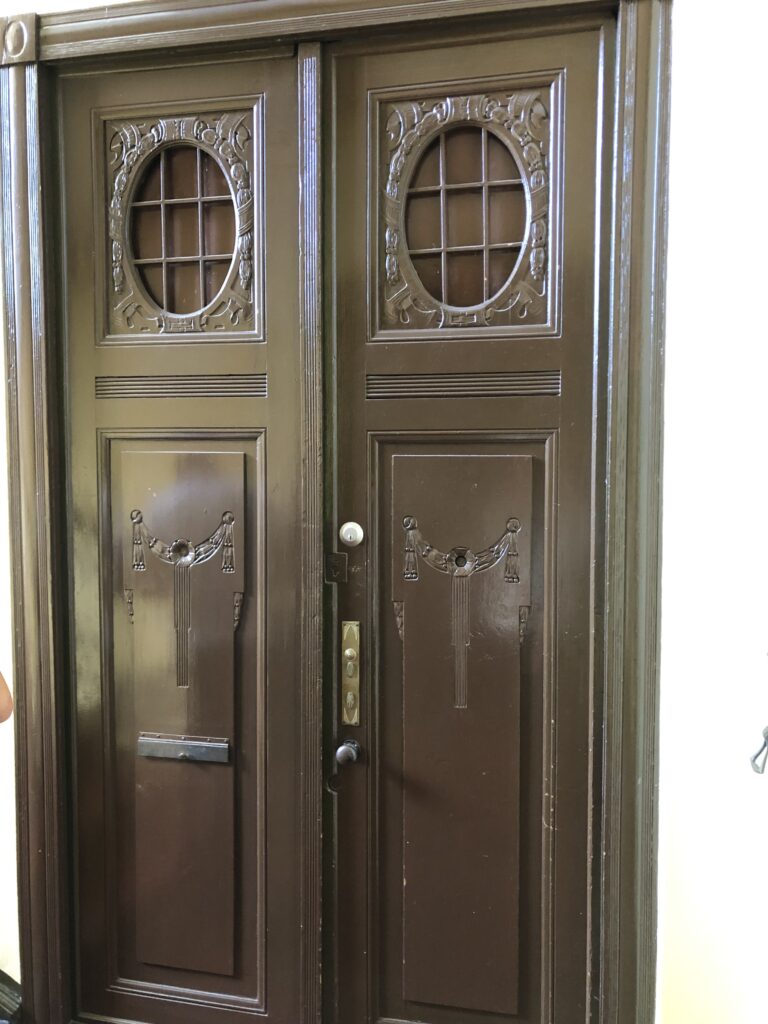 In 1938, the head of the Nazi security agency and man who would later manage the Holocaust – Reinhardt Heydrich- opened a high-class brothel on a leafy, residential Berlin street.
Staffed by 20 specially selected and trained prostitutes, it catered for the elite of the Nazi party and their foreign visitors. Patrons including propaganda minister Goebbels, Mussolini's son in law Count Ciano, the head of Hitler's today guard regiment and Himmler's right hand man Heydrich himself.
Named after madam Kitty Schmidt, 'Salon Kitty' was not just a palace of pleasure for top Axis members, but Heydrich had the venue bugged to spy on his allies who might offer information at such an indiscreet venue.
Bombed out by the end of the war, the house returned to civilian use. Today half of Salon Kitty lies empty waiting for new tenants. Recently, I gained access to the very rooms of Salon Kitty today. To see the pictures and hear the story click here .